Who are Unity?
The UNITY TEAM consists of experts who have provided solutions to legal issues and clients of lawyers united by the common aim of offering an efficient and cost effective solution to users of legal services.

The Unity Team
THE UNITY TEAM is managed by its co-founder, Roger Billins. Roger has had a long and successful career as dispute resolution lawyer and author of legal text books. Chris Upton is an experienced finance director who has the responsibility of managing Unity's finances and mapping its future. Anthony Trace Q.C. heads up Unity's Mediation practice. Peter Petyt was a co-founder of Unity and now runs the US based litigation funding business, 4Rivers while continuing to offer his expertise in the field to Unity's UK clients.
The team is completed by a range of consultants who enable UNITY to provide strength and depth across a range of services including its 'Open Case' legal advice facility, legal project management, legal costs budgeting and mediation.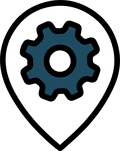 How can Unity help you?