Technology Start-up
​Our client was a well-funded Irish start up with a disruptive technology. It was essential that it protected and developed its intellectual property. For this purpose, it retained UNITY to find an English law firm both with a strong specialism in I.P. but also a good commercial understanding of the project.
UNITY identified three possible candidates and Roger Billins and the client's technical director interviewed the three firms and the client chose the successful firm after receiving a final written proposal. The winner was a boutique I.P. firm who displayed a good understanding of the client's needs.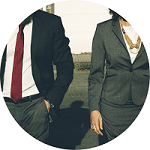 Claim against state
Our client was an individual with a substantial claim against a sovereign state and the dispute was subject to arbitration in London. When he approached us he was using the services of a large London firm. He required funding for his claim but the firm's budget meant that the client would recover a small proportion of any damages claim and the lawyers had failed to negotiate a good deal with funders.
​UNITY identified three possible alternatives for the client but it was obvious to the client and to Peter Petyt that one firm stood out, which the client appointed. The successful firm was a boutique arbitration firm which produced a very much more attractive budget and showed a more collaborative approach. Peter is now finding alternative funding for the client.

Sme claim against RBS
Our client is an SME who had retained solicitors to pursue a claim against RBS. The case was appallingly handled and it is clear that the solicitor seriously misled the client. UNITY recommended a new law firm to the client's, which resulted in a settlement of the case. The new lawyers are now investigating a claim against the previous firm​.

Franchise claim
​Our client is an SME who is pursuing a franchise claim in the High Court but has received frighteningly high bills from its lawyers, which contain no breakdown or explanation whatsoever. The client has retained UNITY to assess the costs and, if appropriate, to challenge the bills.